Helping your children take great care of their teeth and gums can be an extremely difficult task.
Really minty toothpastes may be overwhelming for those with hypersensitivity, so making sure you look for products that will be as gentle as possible, while still providing protection from decay, is critical.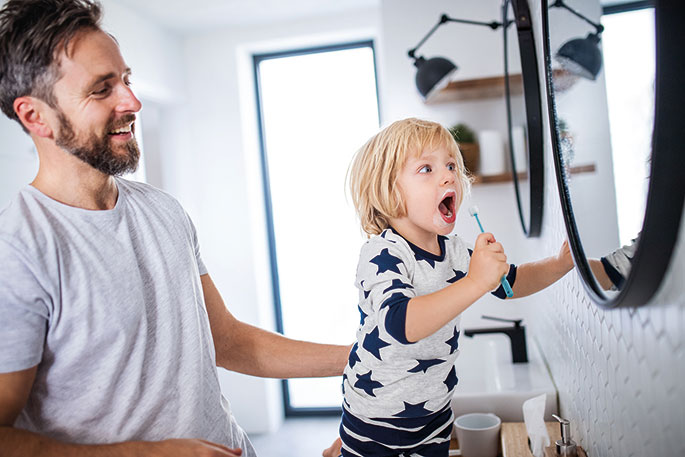 The Oralieve Range – Gentle Oral Healthcare
All the products within the Oralieve range have been designed to gently deliver complete oral health care for those with sensitive mouths.
Oralieve Ultra Mild Toothpaste has been specifically developed to protect teeth and gums without the strong, minty flavour of many other toothpastes that might burn or sting.
Providing protection from decay with 1450ppm fluoride, it has no sodim lauryl sulfate (SLS) or other foaming agents that some children can find irritating.
The Oralieve 360° Child Toothbrush cleans multiple surfaces of the mouth simultaneously, using a small head to get to hard-to-reach areas.
The extremely soft but dense bristles provide a gentle clean for sore or sensitive mouths. For parents and carers, the easy-to-grip, long handle makes brushing an easier task.
Want to know more? We'd love to hear from you!
Headquartered in Luton, Bedfordshire, our small, super-friendly team works across the UK with healthcare providers and patients.
We are available Monday – Friday, 9 am – 5:30 pm to answer your questions, provide product information, process orders or simply have a chat!
Give us a call on 01582 439 122 or send us a message on hello@oralieve.co.uk.
You can also visit our website which has customer reviews, product demo videos and further information about the Oralieve range here: www.oralieve.co.uk